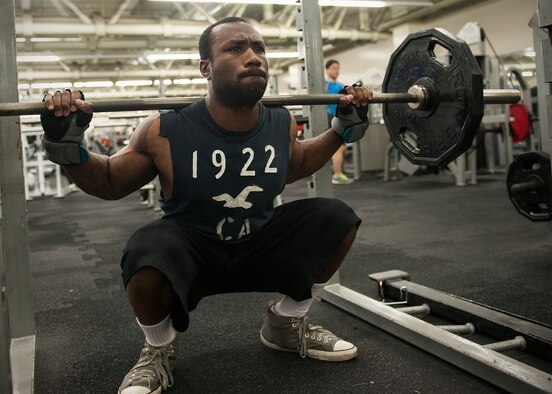 For decades now, people have known that regular exercise is one of the keys to living a healthy life. The human body was meant to move. Whether you're walking, running, swimming, biking, or lifting weights, physical exercise helps to improve your overall health and decrease your chances of developing some sort of serious ailment or disease. That being said, through research medical professionals have come to realize that certain types of exercise are better than others. Walking can help to improve your health and reduce the risk of disease, but running is even better. Of course, running is hard on your joints, particularly your knees, so if you can mix in swimming and biking, that's even better. While the type of exercise you should do depends on your current health and your body type, certain types are clearly better for the human body than others.
One of the best forms of physical exercise that a person can do is strength training. Strength training is exercise where you use weights or even just your own body weight to strengthen specific regions of your body. Things like push-ups and pull-ups are strength training, as is lifting weights. For whatever reason, people get the biggest bang for their buck when they strength train. There's something about the blend of increasing your heartbeat while you lift and strengthening various regions of the body that's incredibly beneficial to a person's overall health. There have been dozens of studies conducted over the past couple of decades that have shown that lifting weights does more to prevent disease and boost the body's immunity than any other form of exercise. Thus, if you only have a little bit of time each day to exercise, which is common for most Americans since they work so much, then you should be doing strength training. If you can either run or lift weights based on the amount of time you have, then studies would suggest that you should lift weights.
Everyone should do about 15 minutes of strength training each day. That's all it takes to get in a workout that will leave you feeling sore and that will strengthen your body. If you take 15 minutes out of each day to do some arm curls, some shoulder press exercises, some pull-ups, and some sit-ups, you're going to drastically reduce the risk of heart disease, diabetes, and obesity. The same studies that show how great strength training is for reducing the risk of disease also show that it does more to fight obesity than any other form of exercise. If you're looking to lose weight and tone your body, you should be doing as many strength training exercises as possible.
The thing that prevents many people from doing such exercises is they've never done them before and they don't know where to start. Such people should visit a gym like Farrell's eXtreme Bodyshaping. They offer a wide variety of classes for their customers to choose from. In these strength training classes, people can learn a variety of exercises and techniques that they can then implement on their own.