If you are thinking that it is time to replace the windows on your home, then chances are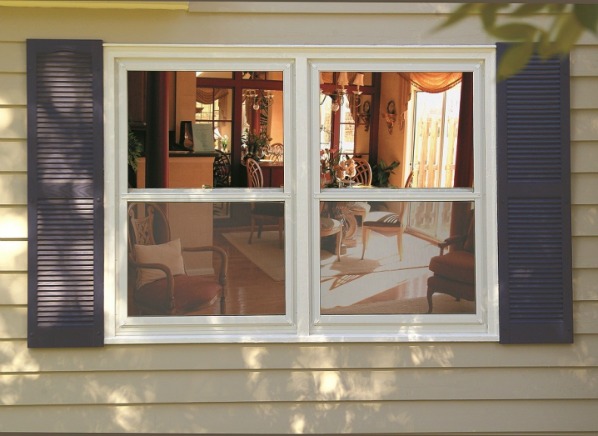 good that you have already begun to shop around and look at the different types of windows that are available for your home. Windows can be made up of a variety of materials, from fiberglass, to vinyl windows. If you are confused at this point, let me clarify: the window FRAMES can be made up of many different kinds of materials, the center part of the window is pretty much always glass. However the material that is surrounding the window is what can help make the window more energy efficient and it also directly affects how long the window will last. When the window frames starts to break down, then the window itself becomes pretty useless.
Vinyl windows are a popular option for many home windows because they are durable, visually appealing, and efficient. On average, a vinyl window will last between 20 and 40 years with proper care.
Windows that are made from vinyl are also more cost effective; they cost approximately 10% less than windows that are made out of wood for example. Not only are they more affordable up front when you are initially purchasing them, but they will also save you money once they are installed. Vinyl windows are excellent options for people that want to find ways to be more energy efficient in their homes. They are more effective when it comes to sealing in any small gaps in your home that allow heat to escape through your window area. Vinyl is a natural insulator, so it is the perfect material to make a window out of. When you are shopping around for your new windows, make sure to look for vinyl windows that are specifically labeled as Energy Star certified in order to make sure that you are getting the most energy savings possible out of your new purchase.
No one wants to spend a lot of time taking care of their home maintenance, and windows are no different. Vinyl windows are low maintenance and easy to care for. The only regular care that a vinyl window will need is a quick wipe down with a soapy rag. Many windows even have a tilt in feature which allows for the outside of the window to also be easily cleaned without any dangerous scaffolding or climbing on the outside of your home.
Vinyl is also stylish and easy to accommodate any type of home. It can come in different colors so it can accommodate pretty much any home decor plan. It is extremely durable and is unlikely to peel, chip, stain or sag even when it is exposed to severe weather conditions. In fact, you would have to work very hard to make your vinyl windows look anything less that perfect.
Finally, vinyl windows are also very easy to install. They are manufactured so that they can fit in virtually any type of window frame and will complement pretty much any home.